1-Click Installer
1-Click Installer is included with each web hosting plan purchase. You can find it in your control panel.
Easy to use and maintain
It takes just seconds to create blogs, websites, online shops, galleries, forums or social networks. Most of the apps can be installed in your native language.
400+ apps available
1-Click auto installation for popular software including Wordpress, Joomla, Drupal, Magento, Opencart and over 400 other scripts.
Regular updates
All applications are updated on a regular basis which guarantees that you can always manually download or auto update to the latest stable version.
Demo version of all apps
You can easily decide whether this software is suitable for your needs by watching its demo and see a list of features and functionalities.
Top scripts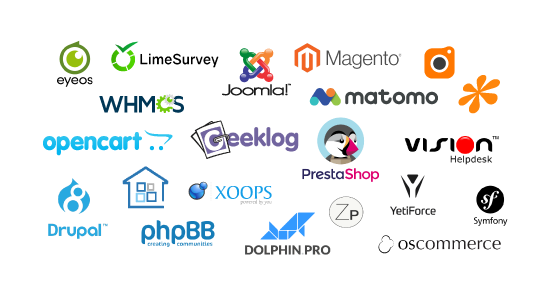 Auto update
Applications are regularly updated as new versions are released. You will be able to take advantage as quickly as possible of new features or important security releases available in the latest versions of the scripts.

Installed applications can be configured to automatically backup and upgrade as new versions become available, significantly reducing the amount of time installed applications are vulnerable to security exploits.

Automatic update can be configured to only upgrade to new minor versions and security releases, or it can be configured to upgrade to any new version.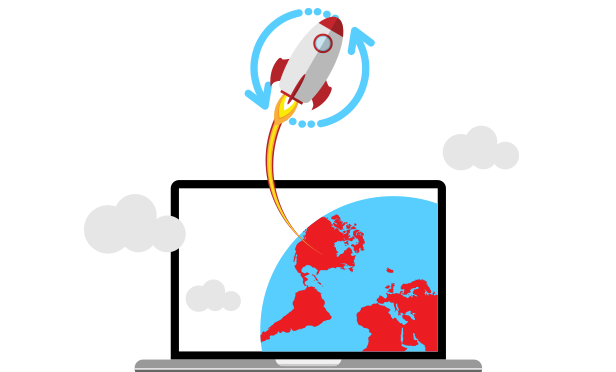 Frequently Asked Questions
Can I install more than one script on my account?
Yes, you can install more than one script on your account. You can install programs onto subdomains, additional domains, and in separate folders.
Why should I use 1-Click Installer instead of installing a script manually?
Using our 1-Click Installer to install programs is not just easy, it is a big time saver because it automates many of the tedious tasks involved with software installation. Regular updates of the scripts ensure that your website will be up to date, secured and protected from vulnerability.
How often are the scripts being updated?
We check for new versions of the scripts every day so if any new updates are available and Auto Upgrade is enabled, we will upgrade the program at that time.