To receive your invoices by email, simply change from paper invoice to PDF invoice in your account. You save 45 kr in invoicing cost and can easily access copies from your inbox. 
Choose Billing in the menu to the left.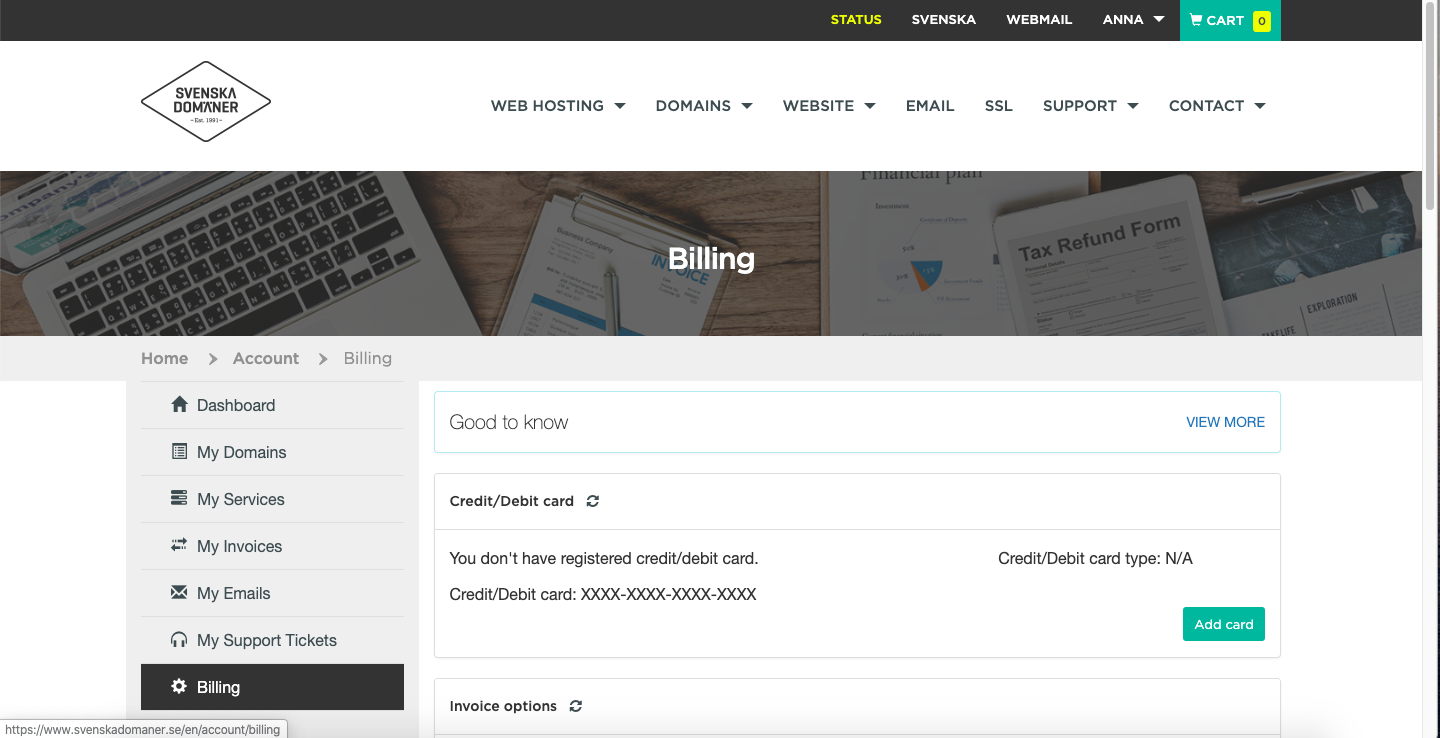 Scroll down to the section Invoice options and change to  PDF invoice (0 kr), the email address you have registered for your account is pre-selected. If you would like to have you invoices sent to a second email address eg. your Financial Department or accountant, simply add their email in the following field. 
2. Check the Terms and click on confirm to save you changes. The next invoice will be sent to you via email. 
This article is not yet rated.
Login to give us feedback